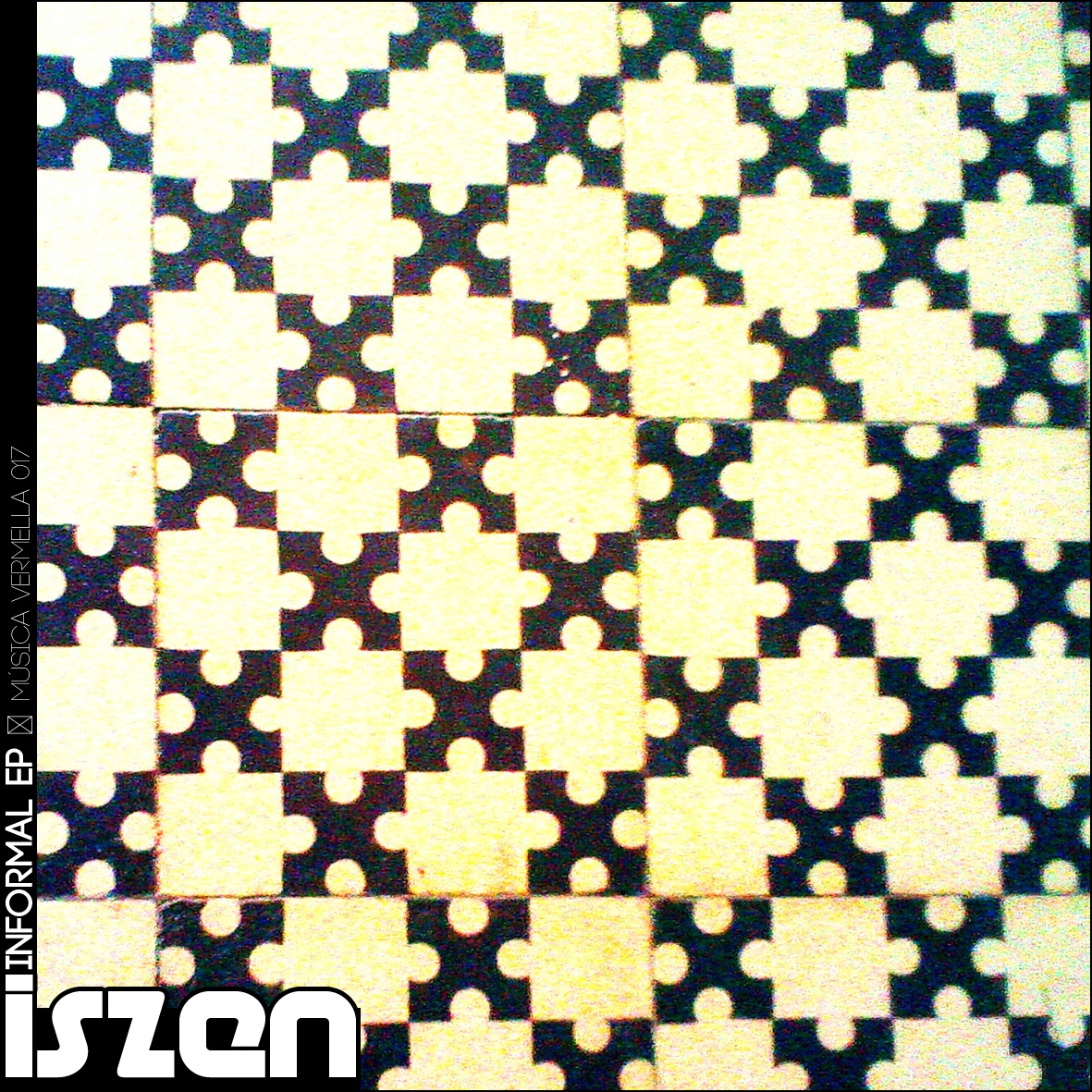 [Artist]: Iszen
[Release Date]: 2011
[From]:
Musica Vermella
[Genre]: IDM, Glitch
[CAT number]: [
MV017
]
[Tracks]: 6tracks (23:43)
From a europe based net-label, Musica Vermella.
6 various type of music genre. Hard to describe what genre each track would be.
Each track is very diverse. For example, the first track sounds very chilling easy-listening type of music, and then Iszen will suddenly give you beaty music on the next track. track3, you will listen to sounds that are very glitchy, like autechre.
I will leave you to discover the second half of the release, which all the track is totally different as I described above.
There is not much information about the artist Iszen in the internet. But after listening this release, I will definately need check out if there is any other release from this shadowy artist.
バルセロナとベルリンという音楽文化豊かな二つの都市をまたいでいるネットレーベル、Musica Vermellaからのリリース。Iszenに関してはほとんど情報が見当たらない謎なアーティスト。
全体としてアブストラクトな電子音楽、というしかないリリースです。
EP内の6曲とも全部方向性が違っていて、チルっぽいトラックあればビート系だったりIDMしてたりと、多才っぷりを見せ付けてくれます。ただどの曲もどことなくオリエンタルな、怪しげな雰囲気があって、聞いててついつい気になっちゃいます。
さきほど一通り聞きなおしてみたのですが、全体としてのまとまり感の無さはM5のためなのかなーって思ったり。M6はどっちかというとボーナストラックで、M5はビート無しで、童話っぽいメロディありな、まさにEPを締めるエンディングな雰囲気。
個人的に今年一番謎という意味で記憶に残るEPかもしれません。おすすめです。
Iszen - Informal EP
 (page)
Iszen - Informal EP
 (zip)